18 Reasons to Buy a New Home
October 31st, 2019 | by Tia Lloyd | Posted in Uncategorized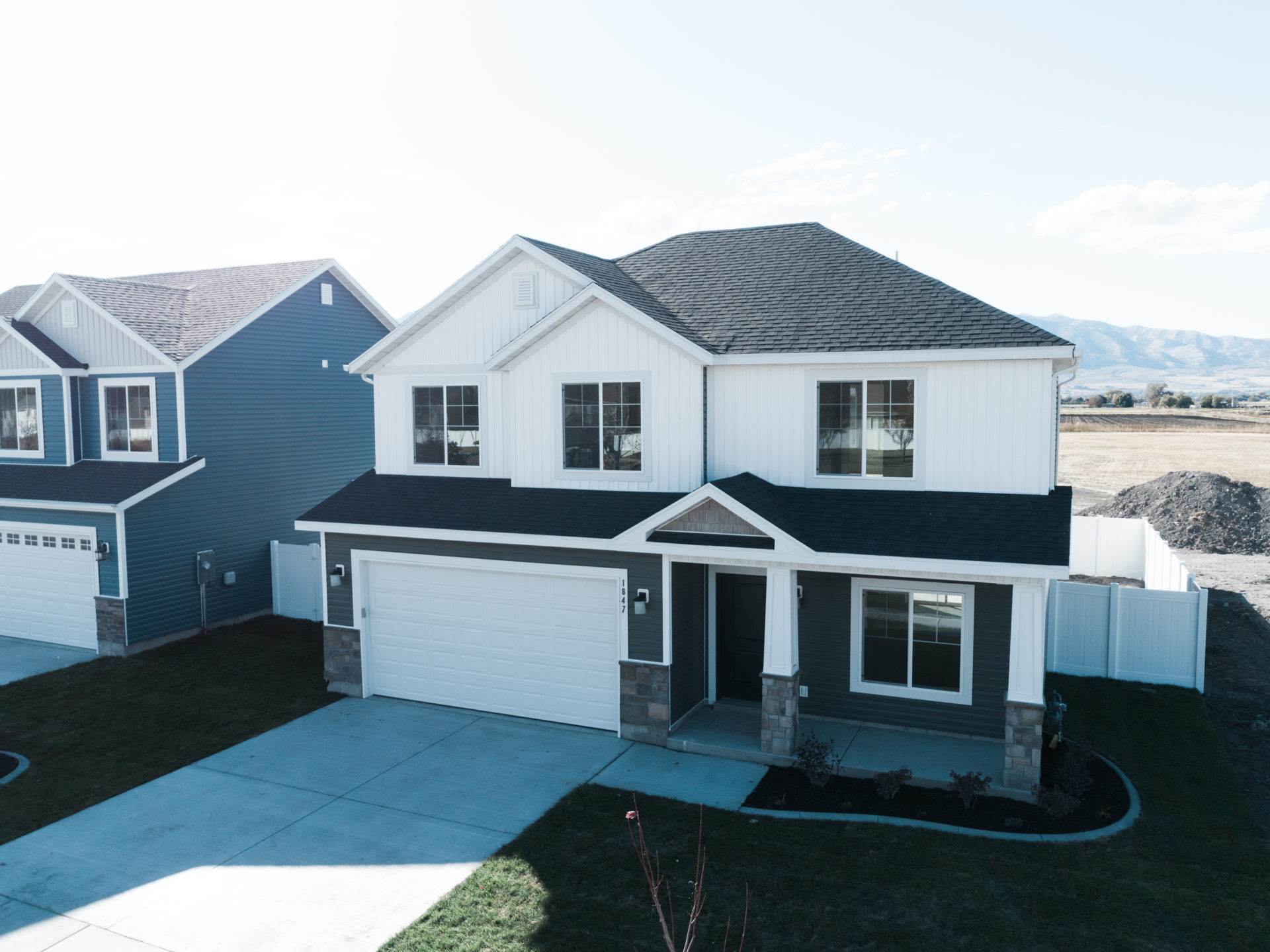 (Instead of a used one)
Favorable Pricing
The competition among homebuilders makes new homes less likely to be overpriced. New homes are easy to compare with other new homes in the market equating value to value. The homes are the same age and options are declared up front with a price breakdown for comparative shopping. To take a look at some homes available in the Idaho and Utah market today, click here
Simplified Financing
Securing financing is the major obstacle to home ownership. Most homebuilders have done the legwork for you. They have researched the market and negotiated the best rates for their specific type of housing.
New Home Warranties
New homebuyers are assured of at least a one-year warranty on the home itself, and a 10-year structural warranty. Many of today's homebuilders extend structural warranties to a full ten years, underwritten by insurance companies. Kartchner Homes has an outstanding warranty!
Modern Appliances
Appliance manufacturers introduce new models every year & homebuilders are able to offer the latest, state-of-the-art equipment at the time of completing a new home. And, because the homebuilder buys for his entire production of new homes, his purchasing power can reduce the cost to the buyer.
Home Site Selection
Location, location, location. Being able to select just the right site is almost as important as choosing the proper home to fit the buyer's lifestyle. Developers and homebuilders offer a wide selection of sites, including views, rural acreage, community living and more. To view communities in Utah and Idaho, click here!
Latest Materials
Low maintenance is one of the most important features of the new homes being built today. New technology in building materials has made the homes of the 2000s virtually maintenance free, especially on the exterior. No longer does a homeowner have to worry about painting every 3–5 years.
Choice of Finishing
With a new home, it's possible for the buyer to be the decorator before moving in. A choice of carpet, wall-coverings, paint color, lighting fixtures, window treatments, ect, enables the new homeowners to live with their personal selections and not be restricted by the taste of previous owners. Kartchner Homes offer a wide variety of selections, and also offer so much in their included features package. Take a look here!
Energy Efficiency
A new home built today is required by law to meet stricter energy codes than homes built in the past. Many builders use materials that are designed to exceed today's strict limits, to produce future savings for the owner.
Lower Maintenance
It is a given that all manufactured products have an expected lifespan. Daily use, weather and quality of care all play a role in longevity. Buying a new home eases the nagging question of "How long before it breaks down?" With a new home, the answer is simple – substantially longer.
Compatible Neighbors
In most new communities, buyers will be moving in with neighbors in generally similar circumstances. Often with pre-owned homes in established neighborhoods, the homebuyers may find themselves in a difficult position as the new kids on the block, unable to quickly fit into social situations.
Value Appreciation
Statistics say that the typical home will need remodeling after a life expectancy of 25 to 30 years. Since new homes have an assured longer life, appraisals will be generally higher than on comparable existing homes, making conditions more favorable for future retail at appreciated prices (enhanced appreciation).
No Updating or Redesigning
The nicest thing about singing the mortgage papers for a new home is that you know you won't be shopping for a remodeling loan a few years later. Everything you want can be built-in from the beginning, and there are new old appliances to modernize or dated carpet colors to eliminate. You have the best and the latest in style and quality, plus the beauty of ever thing being brand new.
Meet Higher Code & Inspection
The more our society learns about such things as fire preventions and earthquake damage, the stronger and stricter we make our inspection requirements and building codes. The wiring, the foundation, the materials in a new home are all the result of the latest technology, legislation, and city codes that put teeth into the expression " the safety of your home."
Maximum Appreciation Potential
Homes appreciate with time. But a new home, located in a desirable neighborhood, increases even more and will have greater resale appeal if you should sell in five or six years. And everything you add to it, from the room you furnish yourself to the deck and landscaping you plan to do next year, increases you equity and the value of your investment.
No Skeletons in the Closet
Is there asbestos hidden in the ceiling? Will that strange odor go away with a good cleaning, or is it locked into some permanent or expensive fixture? How well was the home built in the first place? These are all questions you can put to rest when you buy a Kartchner home.
Financing A New Home Is Easier
Lenders prefer to finance new homes by reputable builders. They know that a well-built new home is a better risk than an older home. Also, new homes offer energy efficiencies that can mean lower interest rates, and the mortgage customer could interfere later with the ability to make the mortgage payment, or cause the property to be neglected.
Your Neighborhood is Welled-Planned and Desirable
Builders know that a key factor in selling homes is to build them in well-planned, desirable neighborhoods. This is done by carefully selecting home sites in established neighborhoods or by planning and developing new communities. There's one other option. You can find the home site you want in the neighborhood you want.
You Benefit From the Latest Technology
As with everything else in our space age society, new and better ways of constructing home are always being generated. Today's new home offers the latest in energy efficiency and savings, the latest product technology in everything from your heating system to your built-in vacuum system and the most current health and safety codes.