10 Reasons Twin/Townhome Living Is a Great Option
December 16th, 2020 | by Tia Lloyd | Posted in Uncategorized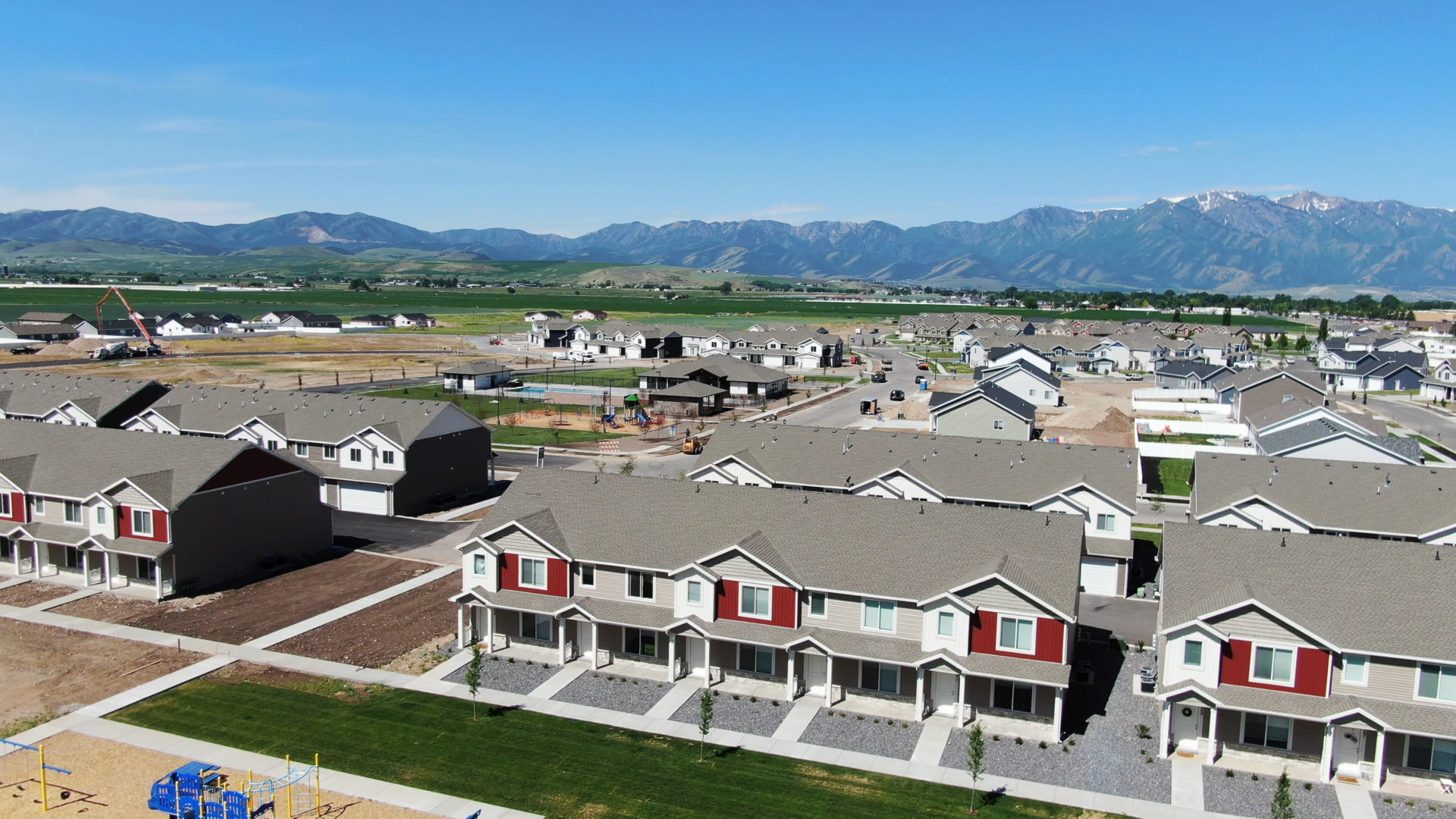 1. A Yard Without The Hassle
Love the idea of having a beautiful yard without the upkeep? Kartchner Townhomes offer exactly that. Imagine freeing up your weekends that would usually involve mowing your lawn.
2. Community Amenities
Some larger communities (Elk Mountain & Summerfield for example) provide a State-of-The-Art Clubhouse. This provides you with the ability to meet other people within your community, host parties, exercise, or spend a Saturday afternoon by the pool.
3. A Safe Neighborhood
Townhome communities want to keep it safe and secure as much as you do. Knowing people are devoted to that same interest, you can live comfortably without fear of intrusion. Kartchner's 2020 Included Features provide a video doorbell and smart door lock so you can rest easy knowing who is at the door while you are home or away.
4. Quieter Living
If you're in search of some peace and quiet, townhomes are perfect for you. Instead of units on top of each other, they're built side by side. This means no one is living above or below you. You will have more privacy and can avoid hearing neighbors above or below you.
5. Common Areas
Most Kartchner communities provide common areas aside from a clubhouse, such as a park with a pavilion & fireplace, or a basketball and racquet ball court. This provides you with the opportunity to enjoy the outdoors and mingle with your neighbors.
6. A Great Town Nearby
The best townhomes are situated just far enough from town so you can get that much-needed peace and quiet, but close enough that you can access whatever you need. Whether it's a short drive to Utah State in Logan, or BYU-Idaho in Rexburg, a quick run to the grocery store, you can find everything you want nearby. If you're looking for a community to work, live, and play, browse Elk Mountain community in Hyrum, Utah, or The Summerfield community in Rexburg, Idaho. Both of these communities offer the best townhomes in Cache Valley and Rexburg.
7. Outdoor Fun
In the community you've chosen, chances are it features outdoor amenities like walkways and open space, with close proximity to recreational areas and parks. For example, Elk Mountain Community, Auburn Hills Community, Canyon Estates Community & Rolling Hills Community are located minutes from the Hyrum Reservoir, Blacksmith Fork Canyon & minutes from biking trails.
8. A Better Investment
Townhomes are less expensive than single-family homes, and you still maintain an interest in the property. Saving every month gives you room for other expenses like building up your retirement account, or traveling.
9. Convenience
Townhome living provides you all the conveniences that accompany a condo while also experiencing the benefits of homeownership. If you are looking for the best townhomes in the area, make sure to check out Kartchner Homes.
10. Brand New Townhomes
You won't be able to find a brand new, professionally designed home at the same price as a townhome. If you are in the search for new homes for sale in Logan or East Idaho, make sure you check out Kartchner Homes' plans first! We'd be happy to help you compare single-family attached & detached to find the best option for you.