9 Trends We Love in Home Building & Design
September 29th, 2022 | by Tia Lloyd | Posted in Uncategorized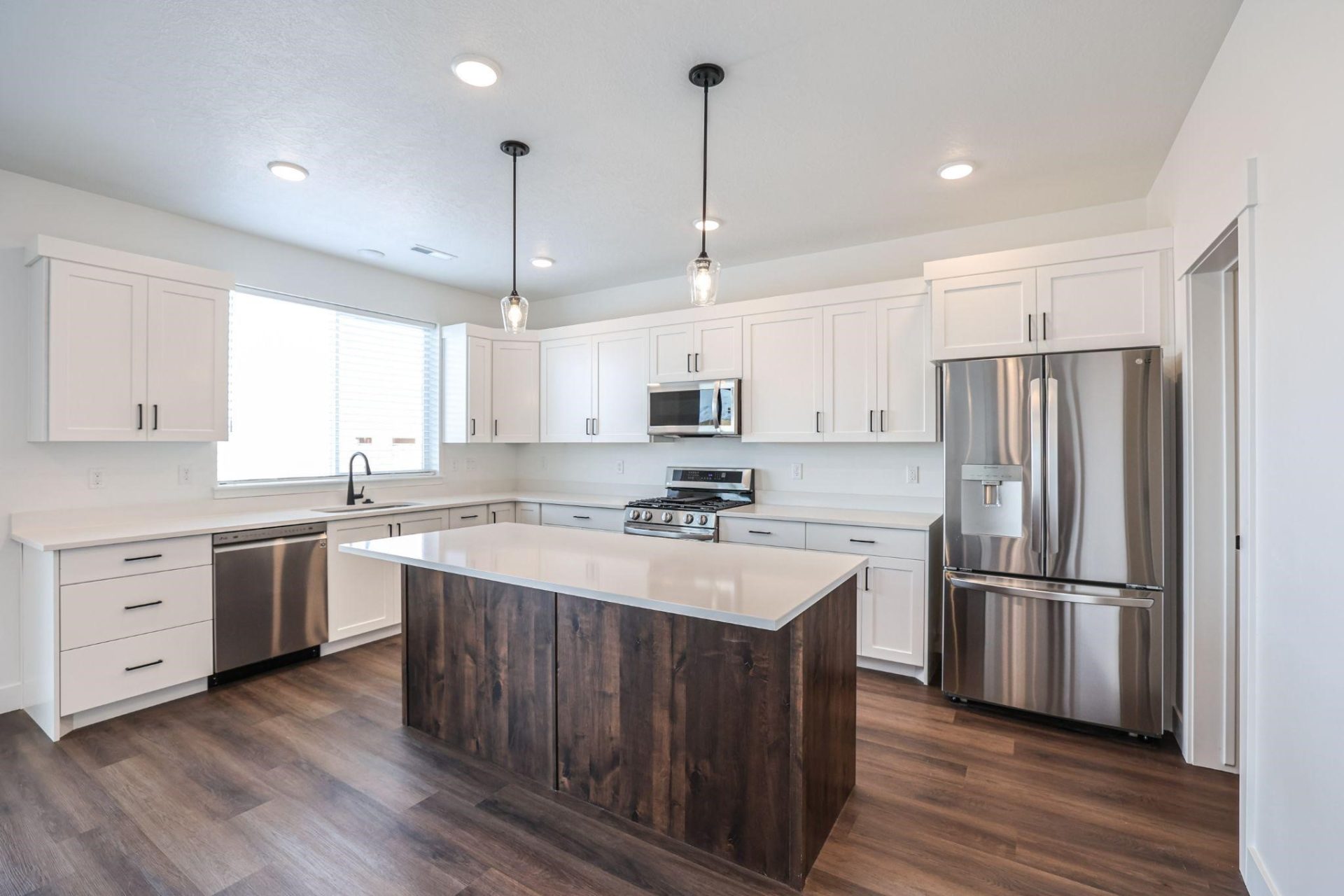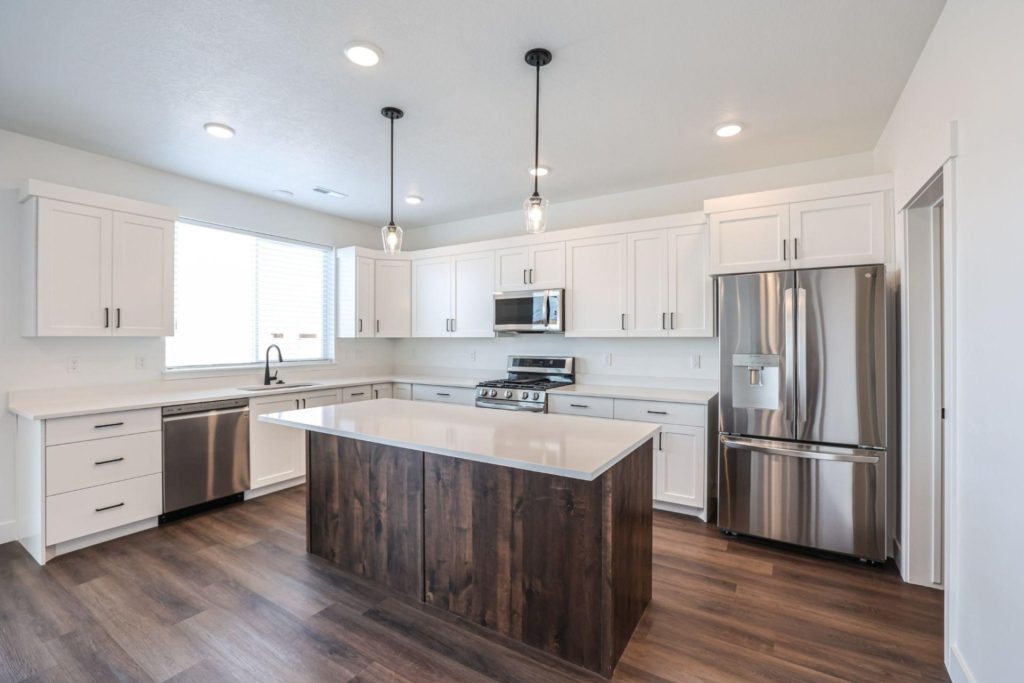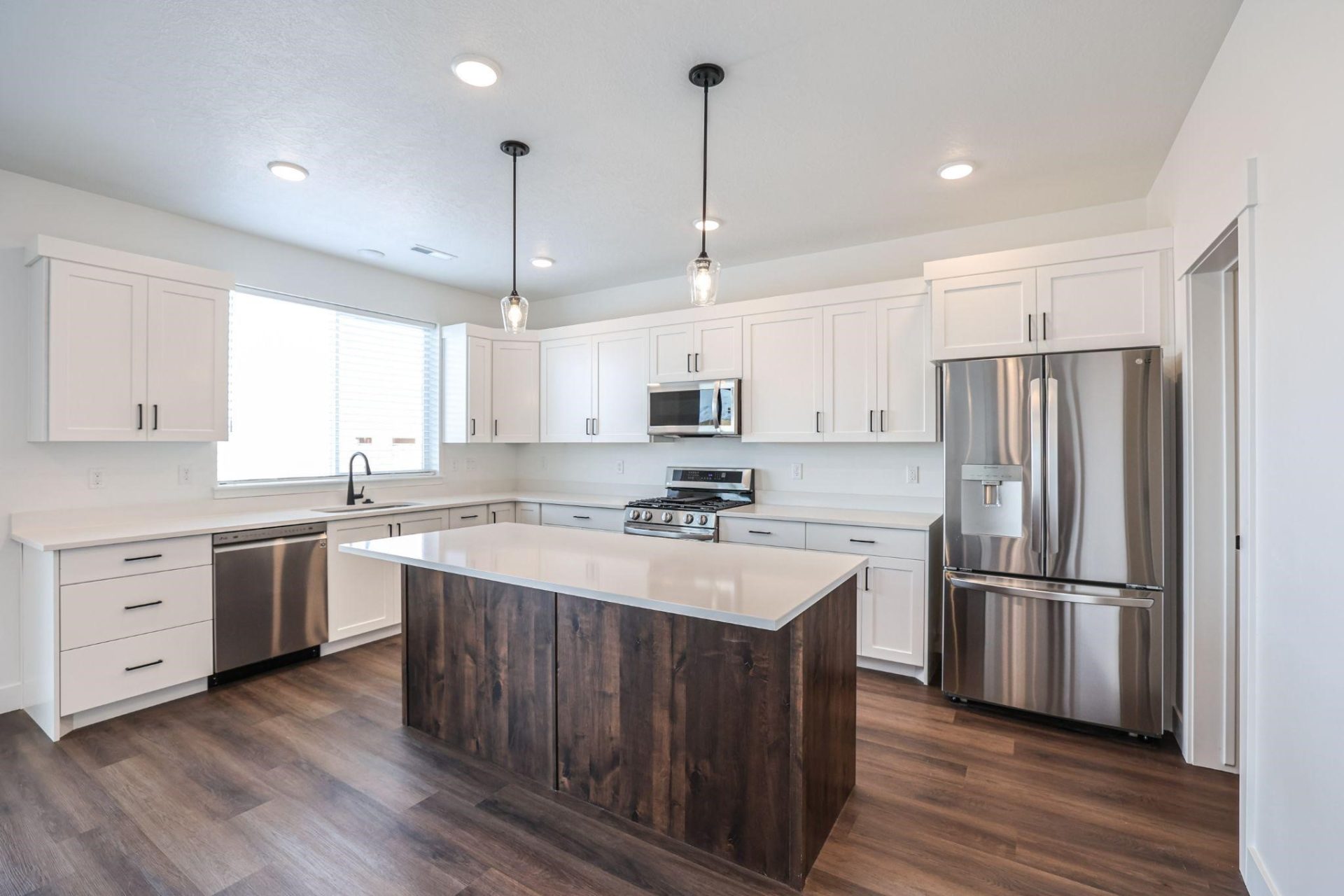 Contrasting Kitchen Islands
A trend we LOVE to love! Adding a contrasting kitchen island is a fun way to add a new color or texture to your kitchen. All of our pairings are white cabinetry throughout the kitchen with a dark-stained or color-painted island.
Smart Home Features
We couldn't live without them! In this world, everything is high-tech and we love the idea of building that into your home with smart thermostats and WiFi enabled garage doors.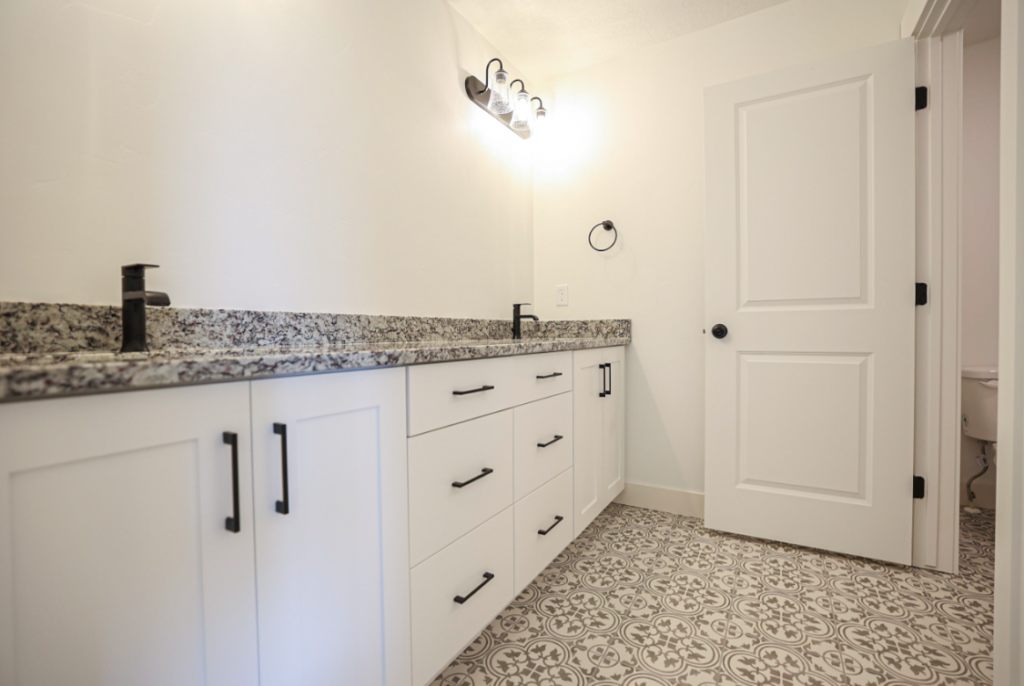 Dramatic Bathroom Tile
Dramatic bathroom tile is all the rage and we're here for it! Spice up a boring bathroom by adding a fun pattern to your floors.
Quartz Countertops
Quartz is the perfect affordable, yet sustainable countertop. Not only does it look gorgeous, but you can also save some time with no sealing required!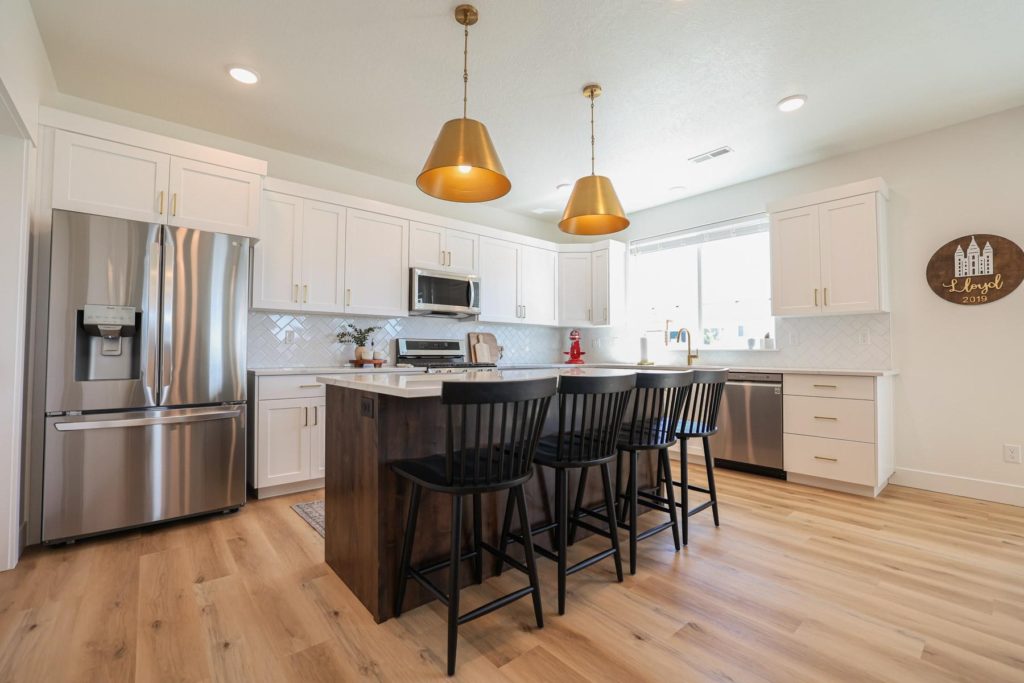 Gold Hardware
How could we not include gold hardware on the list? Add luxury to your home by replacing that black hardware with gold. You can also add some gold pendant lights to your kitchen for that finishing touch.
Shaker Cabinets
A clean simple look that will last a lifetime! Shaker cabinets are timeless and affordable – perfect for any home.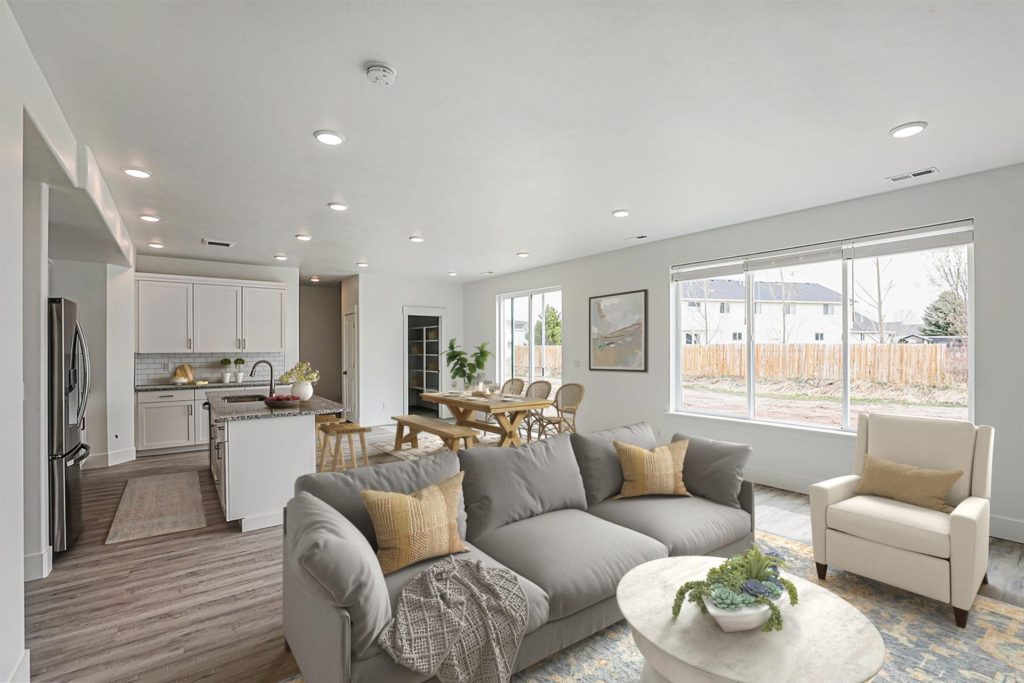 Open Concept Kitchen/Dining/Living
We love open concept homes because of the space they create! Skip taking up space with walls and hallways all while being able to enjoy your family in an open, airy space.
Pull Out Cabinet Shelving
Who doesn't like convenience? Being able to pull out your cabinet shelves make it easy to grab the pans and pantry items you need.
Garbage Pull Out
We all love a good pull out garbage cabinet! It's the best way to hide the garbage AND make the trash can easily accessible.